Get Highett's Best Pilates Instruction, Completely Online
Is trying to fit exercise in to a busy lifestyle stressful? Do you wake up struggling to get out of bed? Have you been "putting up" with daily aches and pains? Has getting awesome core strength been on your "to do" list forever? Does work and a busy daily life stop you from getting fit and healthy?
At Pilates Plus Fitness Studio, we're committed to giving our community the highest standard of pilates programs, no matter the circumstances. Whether you're stuck at home in lock down, work long hours or a stay-at-home mum who doesn't have the bandwidth to come to our studio in Highett, our online Pilates programs will bring you the same top-notch pilates training you'd get in person. Sign up for a FREE Trial and see for yourself the difference that Pilates can make in your life.
No matter whether you're stuck at home under unusual circumstances, or you simply aren't able to make the trip to Pilates Plus Fitness Studio, we want to empower you with the ability to maintain powerful core strength fitness, have great health, and live your best life. Through our live online Pilates classes, you'll get the same quality instruction you're accustomed to receiving at our Highett studio, or if you're a new member, you'll be introduced to the best Pilates experience available online for all fitness and experience levels.
Just fill out the short form below to learn more about online Pilates classes!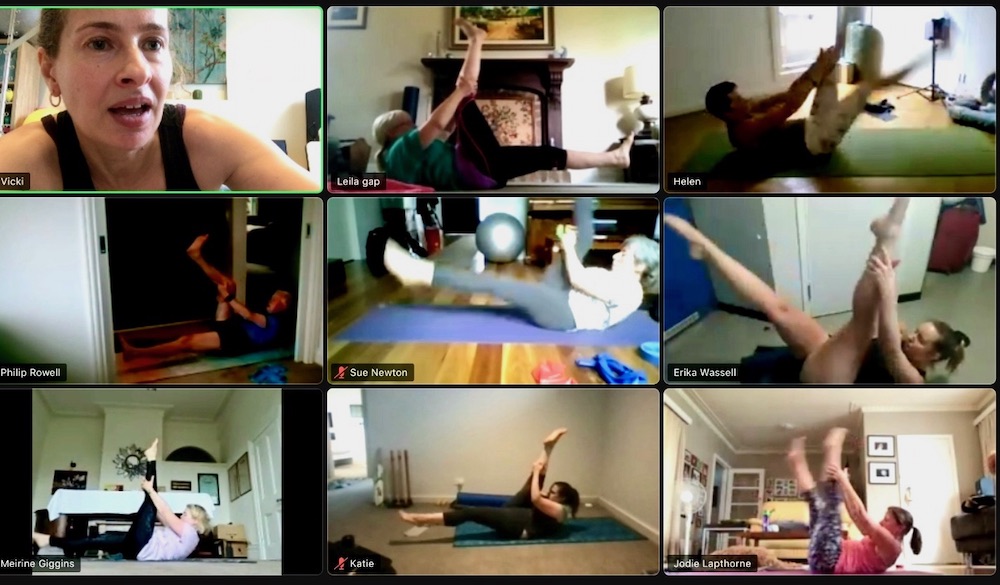 Why Take Our Online Pilates Classes?
Our live online Pilates classes will allow you to:
Stay fit, flexible, core strong, and healthy without leaving your home
Get instruction from experienced and qualified pilates teachers
Relieve stress and take time out of a busy life
Be supported and held accountable in a motivated community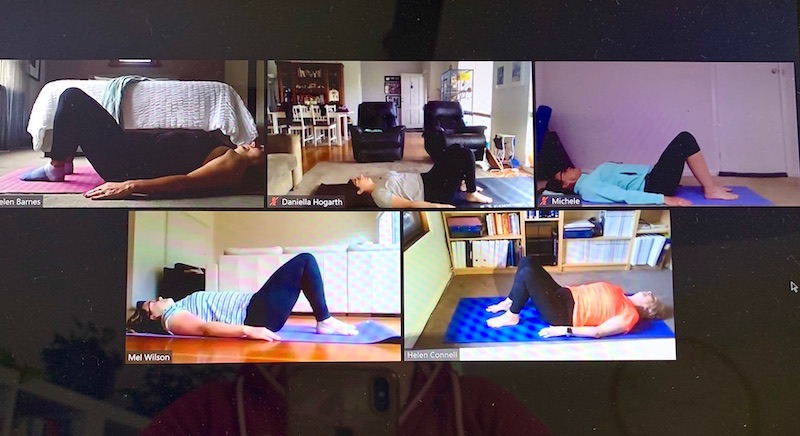 CORE STRENGTH. CORE STABILITY.
The Pilates Plus Difference
All our online classes are "live", allowing our expert pilates teachers to watch your technique, give you personalised instructions and make sure you're doing pilates correctly, so you get great results!
Who should do online pilates classes?
Our pilates classes and programs are suitable for all fitness and experience levels.
These classes are not suitable for injury rehabilitation and pre natal programs. We offer 3 levels of classes: beginner, intermediate and advanced.
When is it?
We have a range of times available. Click here to go to our group timetable!
Get Started With Pilates Plus Fitness Studio Today!
Just fill out the short form below to learn more about online Pilates classes!