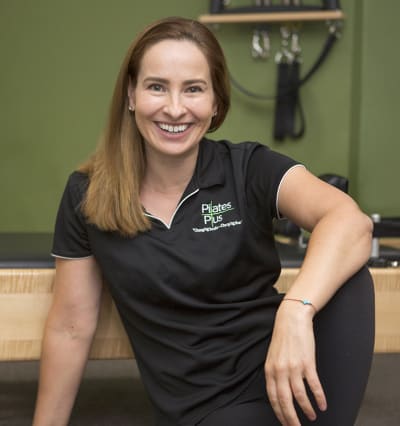 Vicki Haramis
Movement and exercise has been a part of my life from a very early age.
In my youth it was calisthenics and gymnastics that gave me the strength, mobility and fitness I loved to have, and over the years I've been a runner, joined gyms and always managed to stay active.
But now my movement passion is Pilates.
I decided to turn this passion into a career, completed my Diploma qualification and have swapped a 20 year corporate career for the opportunity to help people be healthier, fitter and happier, it's a dream come true!
I love the precision and challenge that Pilates presents. It looks effortless, but the deliberate movements require a lot of internal strength and control. I find it extremely fulfilling to help people of all ages and fitness levels achieve their goals, whether it be to touch their toes or improve their balance.
I'm committed and dedicated to teaching others how to develop their bodies to achieve pain free movement, to live everyday with energy and vitality. I also believe that health and happiness go hand in hand and Pilates truly is health and fitness for the mind and body.