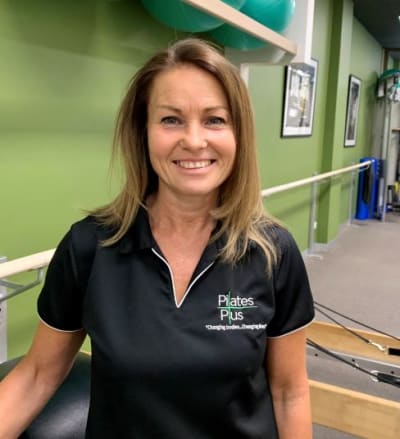 Tracey Lowden
My whole life I have been passionate about keeping fit and healthy. Coming from a background in high level competitive sport, I suffered a serious knee injury in my early 20s which sidelining me for two years, I thought I would never be able to run again!
From then on, I never took for granted the importance of being able to move, and the benefits of maintaining a strong and healthy body which allowed me to continue my love for running, swimming and surf lifesaving.
This passion for health and fitness led me to a career working in the health & fitness industry, that was nearly 30 years ago. Over this time, I've had the privilege of helping many people from athletes to the elderly achieve their health, fitness & movement goals with a strong focus on function and movement capability for daily life.
In 2004 I was introduced to Pilates by a physio and the results were remarkable! This was a game changer for me personally, having suffered from various injuries over the years, and motivated me to study and become qualified in teaching the pilates method of exercise.
My clients loved the combination of pilates and functional strength training, and after the arrival of my third child, pilates proved to be a game changer for me again and sparked a craving for a deeper understanding and knowledge of posture, injury rehabilitation and human movement!
So at the start of 2020, I made the decision to undertake a Diploma in Pilates Movement and I'm so happy I did!
I am so excited to be teaching at Pilates Plus and look forward to helping many people feel amazing in their bodies, and age young & live healthy!