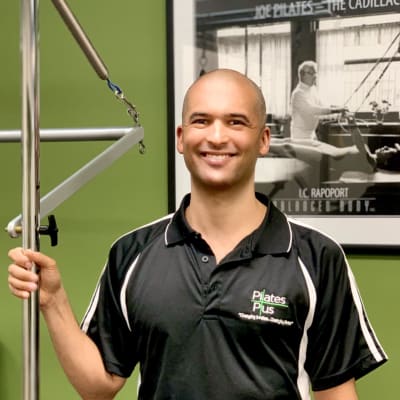 Josh Minden
I've had a diverse career in the fitness industry which has allowed me to work with a wide range of people including children, the elderly, pre and post-natal women and athletes.
I've practiced martial arts and competed in triathlons and am a qualified Level 1 Triathlon coach. My exploration of human movement has led me to practice and then become a Diploma qualified pilates instructor and teacher trainer.
Doing and teaching Pilates is part of a lifelong passion that I have for movement, fitness and health. The Pilates method encompasses so much of what I have come to believe is important to long term health and wellbeing, in its emphasis on mindful and purposeful movement for the sake of enhancing quality of life. It gives me great satisfaction to know that I am doing something positive for myself and others.
As a member of the very dedicated and supportive team at Pilates Plus it is such a pleasure to work with the wide array of clients that attend, helping each person to find new appreciation for their bodies and what they can do.