Studio Pilates involves working in a small group of no more than 3 people using all the traditional studio pilates equipment, like the Reformer, Trapeze Table, Wunda Chair, and Barrels as well as learning the fundamentals of the Pilates Method. Each person in the class works individually on their own program with a high level of instruction and supervision from their experienced and Diploma qualified instructor.

Joseph Pilates himself claimed you'd feel better after ten sessions, look better after twenty and "have a whole new body" after thirty!
PILATES WILL DEVELOP YOUR CORE, INCREASE YOUR STRENGTH AND SO MUCH MORE!
Who should do Studio Pilates?
Anyone can do studio pilates, but it is particularly suited to people with issues/injuries which need rehabilitation, pre and postnatal women and anyone who has a specific training goal like a runner wanting to complete a marathon or a golfer wanting to improve that swing!
When is it?
Studio Pilates classes are held 6 days a week from 6.30am through until 7.30pm. Click here to go through to our online bookings and timetable.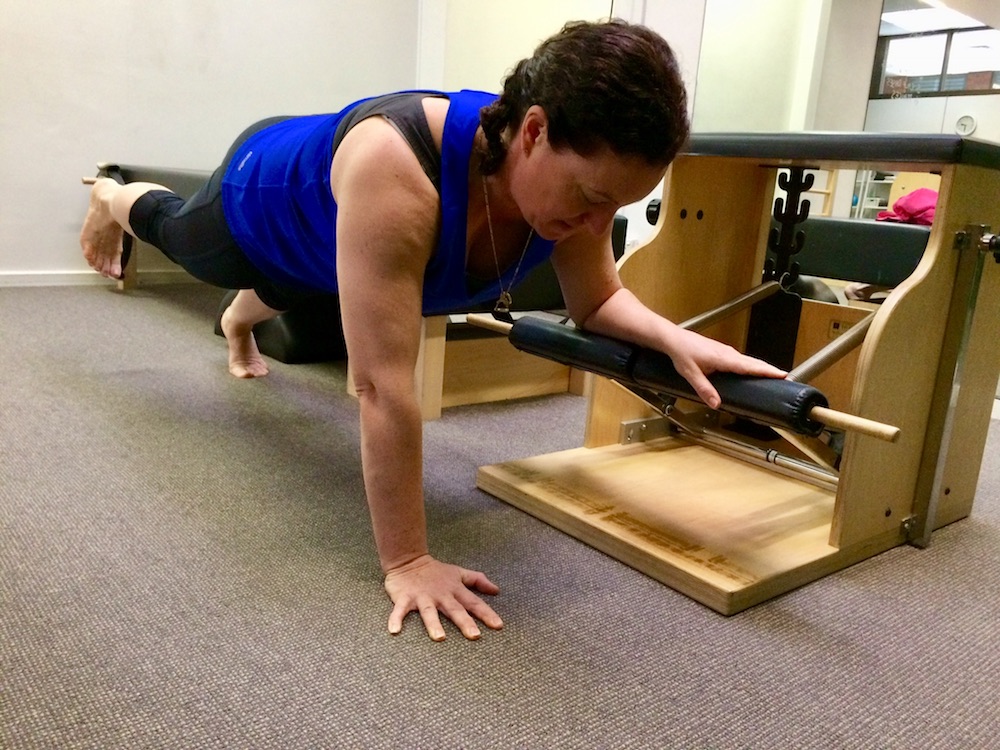 START A CLASS TODAY!
Call us on 9532 1141 or fill out the short form on the side of this page to book a FREE no obligation consultation and assessment where we will chat to you about your specific goals, do a postural assessment and an introduction to the fundamentals of Pilates.
Proudly Serving the Bayside area, including Highett, Hampton, and Cheltenham!